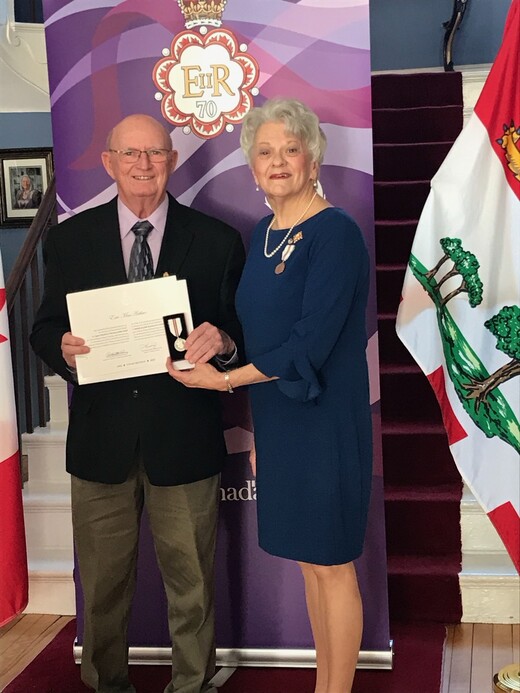 On February 2, 2023, Eric MacArthur received Queen Elizabeth II (Prince Edward Island) Platinum Jubilee Medal. 
Since Eric MacArthur and his wife Winnifred returned to PEI and moved to St. Catherines he has made it a priority to give back to the community.  Over the years, when his kids were younger, you could find Eric coaching both baseball and hockey.
He was a longstanding member of the West River Community Improvement Council, which over the years developed the popular Inman Park in Canoe Cove and was a member of the Communities 13 Inc. group that was tasked with replacing the old North River Rink with the APM Centre. 
Eric can often be found at the Kingston Legion, helping set up cards on Tuesday nights and special events delivering wreaths for Remembrance Day and everyday maintenance. 
These are but a few examples of his community involvement.  If he isn't helping out at the Legion or his local church, or with the West River Community, you can find him lending a helping hand to his neighbours.