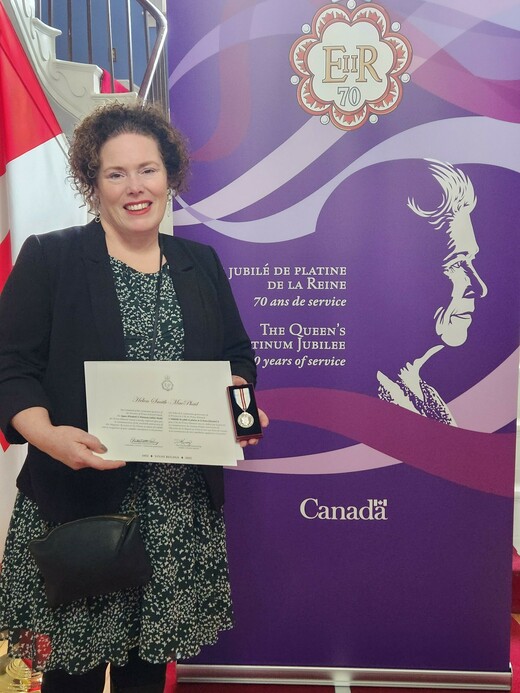 On February 15, 2023, Mayor Helen Smith-MacPhail received Queen Elizabeth II (Prince Edward Island) Platinum Jubilee Medal. 
Helen Smith-MacPhail lives with her family in the neighbourhood of Meadowbank in the Rural Municipality of West River. She had the role of Mayor in the former Rural Municipality of Meadowbank prior to the amalgamation of West River; She was an active participant in the West River Working group that led to the amalgamation of the five former communities of Afton, Bonshaw, Meadowbank, New Have-Riverdale and West River into the RM of West River.
After the amalgamation, Helen was appointed as the mayor of the new RM of West River and held that role until she was elected mayor in the Municipal Elections on Nov. 6th, 2022.  Helen looks forward to working with the elected council to move issues affecting the RM of West River forward.